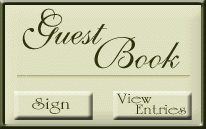 I tried the Carmelized Pecan Pumpkin Tart and it was one of the most delicious things I have ever tasted! The texture of the topping was a delightful contrast to the creamy pumpkin filling. I could eat the whole thing all by myself! I would give 6 stars if they were available! 

Zandra

Mechanicsburg, PA

Love, love, love the desserts! The orange and lemon cookies/cakes that I ordered were delicious. I could not stop eating them. Definitely will order again. They are a must have!

 Kristy

Harrisburg, PA

She makes the BEST desserts! 

Lisa C

Harrisburg, PA

The Chocolate Bag with White Chocolate Mouse in a Raspberry Sauce is by far the best dessert I've ever tasted! And I'm a sweets lover!

Lisa M.

Shippensburg, PA